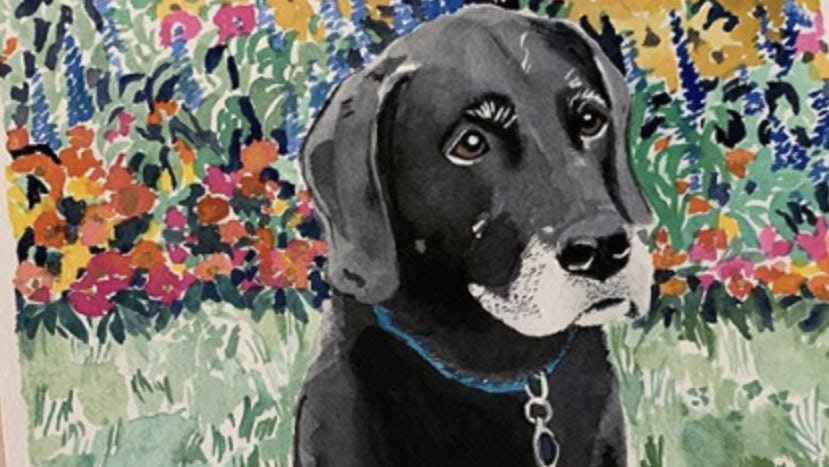 星期一, 八月 29, 2022
Furry Friends Raffle
We have a special treat for you ...
In an effort to offset maintenance and other pet-usage costs, Friends of the Rail Park has launched our Dog Days of Summer Campaign! We're calling on our pet parents to paw-nder their role as park stewards and make a donation to help keep the Rail Park clean, green, and safe for everyone to enjoy. 
In honor of reaching the halfway mark in the Dog Days of Summer Campaign, we have a special treat: we're raffling off one 8"x10" custom watercolor pet portrait by local artist and textile print designer Gina Kim, a $200 value! 
For just $10 for one raffle ticket or $25 for three raffle tickets, you'll have a chance to win a paw-some piece of art, all while supporting our  fundraising efforts to offset pet-related maintenance costs at the Rail Park. Tickets are available at the link below, or for purchase in-person at the Furry Friends Meet-Up at the Rail Park on September 9.
The winner of the raffle will be contacted on September 13, 2022.