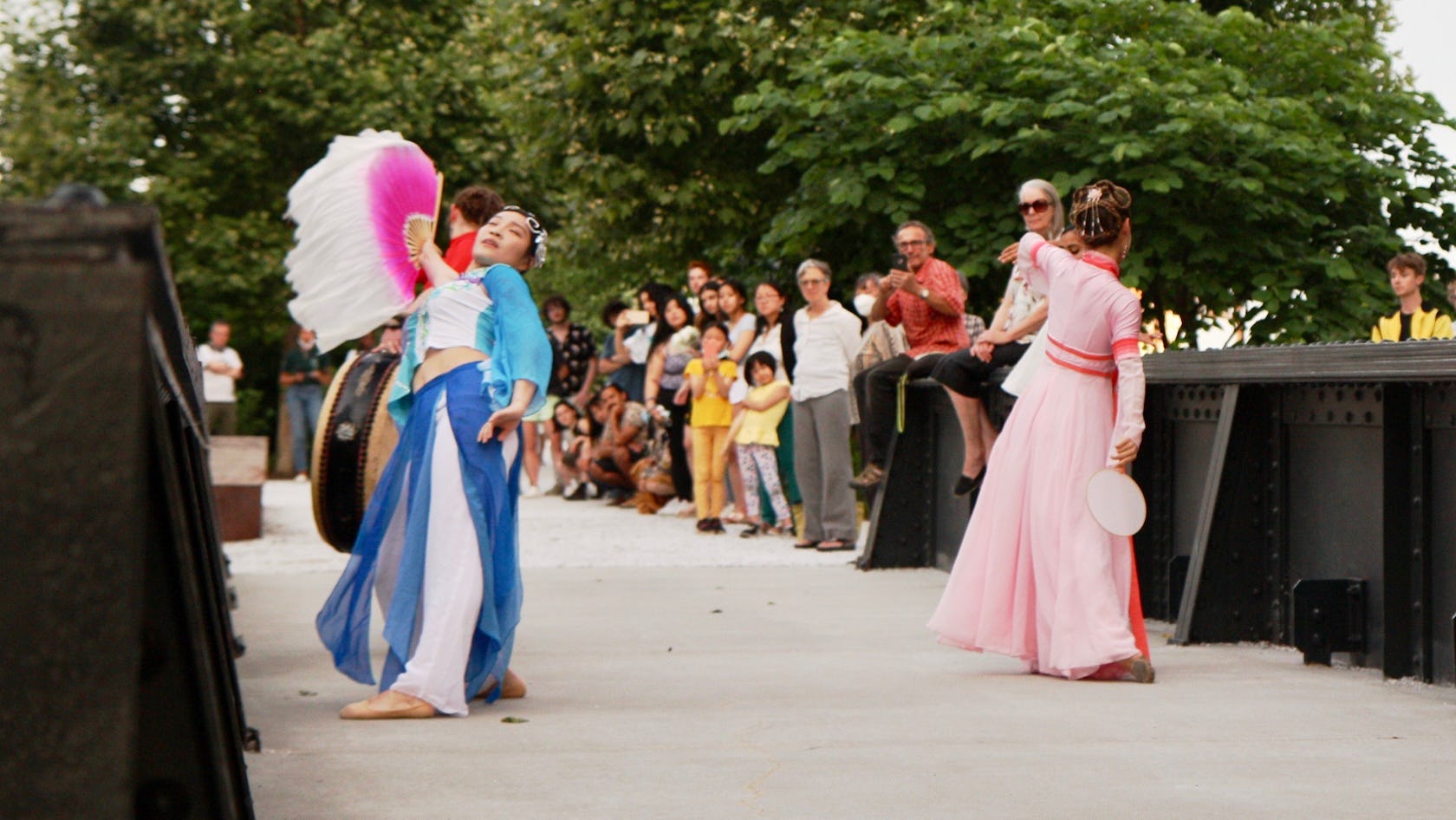 Past event
Friday, June 18, 2021 @ 8:00 PM - 12:00 am
Rail Park Third Birthday
The Rail Park
Free
The Rail Park is three! Come out and celebrate our birthday with us with an evening of community connection.
FEATURING:
SOUND HEALING HARMONY WITH NALAVERSE
Sound Healing Harmony with Majii is a transformative session featuring live music attuned to specific DNA healing frequencies of sound. Majii incorporates her voice & frequencies to revitalize the body & spirit by focused chakra healing through guided visualization & meditation.
MINI FEEL GOOD FLOW WITH NALAVERSE
This class is all about feeling good from the inside out. Utilizing movement and the breath, the ultimate goal is to ground you deeper within.
PRINTMAKING WORKSHOP WITH JUSTINE KELLEY
Take your newfound non-judgmental curiosity into a hands-on printmaking workshop instructed by Philadelphia artist Justine Kelley. Participants will be supplied with a Rail Park tote bag to use as their canvas.
WALKING TOUR WITH LAND HEALTH INSTITUTE
LandHealth Institute (LHI) is a nonprofit based in the West Parkside neighborhood of Philadelphia with a mission to restore connections between nature and people. Join Scott Quitel, Founder and CEO of LHI, for a walking tour of the Phase One neighborhood, highlighting its unique natural and human ecosystem.
LIVE MUSIC BY REC PHILLY
LIVE PERFORMANCE BY KUN YANG LIN DANCERS
Kun-Yang Lin/Dancers (KYL/D) celebrates the ability of dance to integrate body, spirit and mind, inviting audiences worldwide to engage in their own journeys of self-discovery. Proceeding from a rich frame informed by diverse philosophies, living traditions and contemplative practices of Asian origin, the company performs original works by its founding Artistic Director, Kun-Yang Lin.