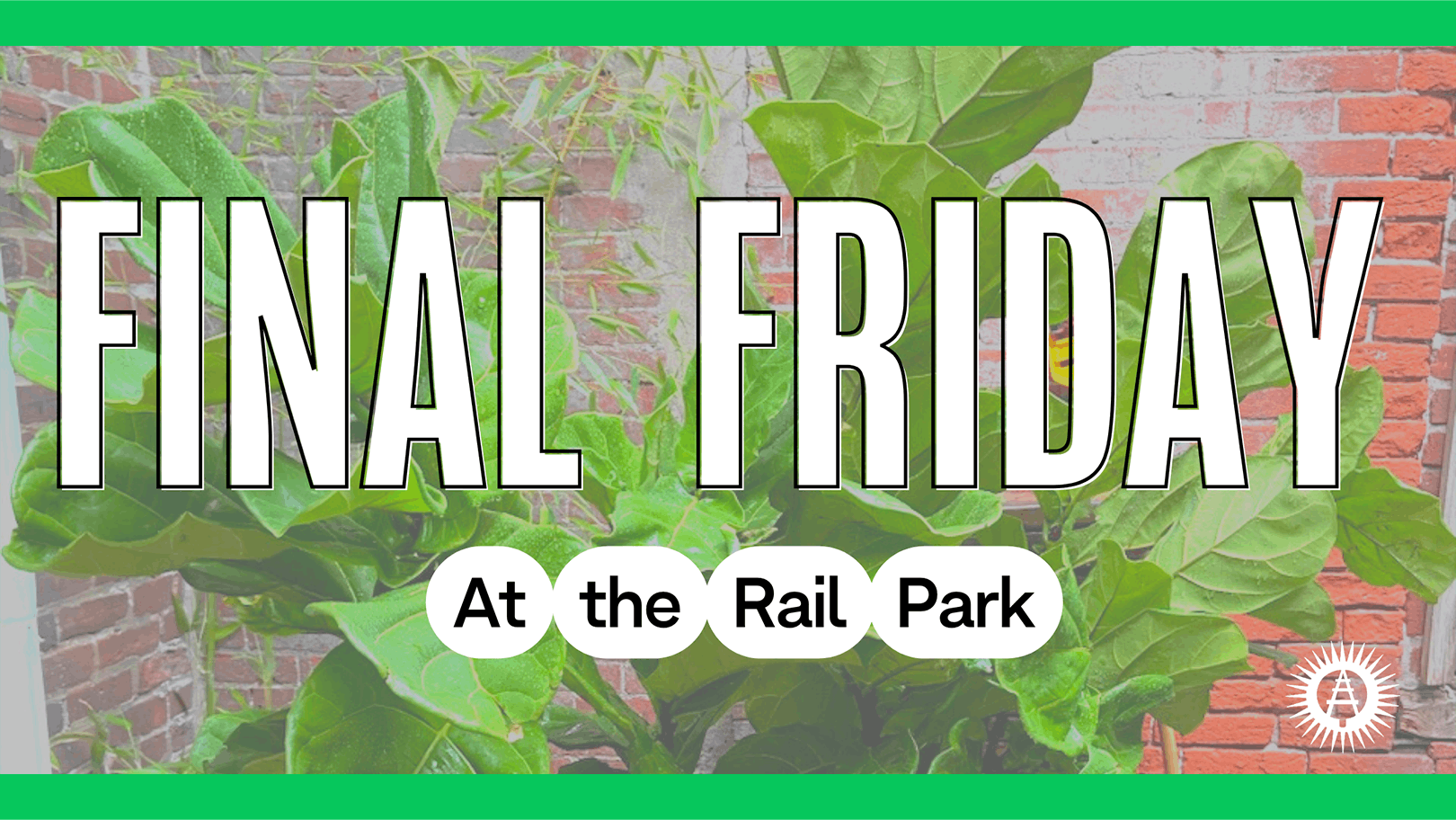 Friday, September 29, 2023 @ 10:00 PM - 12:00 AM
Final Friday at the Rail Park: Plant Swap
Free
Join Friends of the Rail Park for a plant swap and evening social for our September Final Friday!
Whether you're a seasoned plant lover or new to the world of plant care, this event is the perfect opportunity to connect with fellow plant enthusiasts in our community. Feel free to bring your own cuttings, potted plants, seeds, pots, soil, tools, and other materials for trading. We kindly request that attendees limit the sale of plants and accessories.
To ensure your comfort, Friends of the Rail Park will provide a shaded canopy, refreshments, music, and a selection of additional pots. You're welcome to find a cozy spot anywhere in the park to organize your trades and relax. For convenience, we have set up a central gathering and information area at the Electric Platform, where Rail Park staff will be available to provide support and chat.
Stay tuned for more exciting events in our Final Friday series!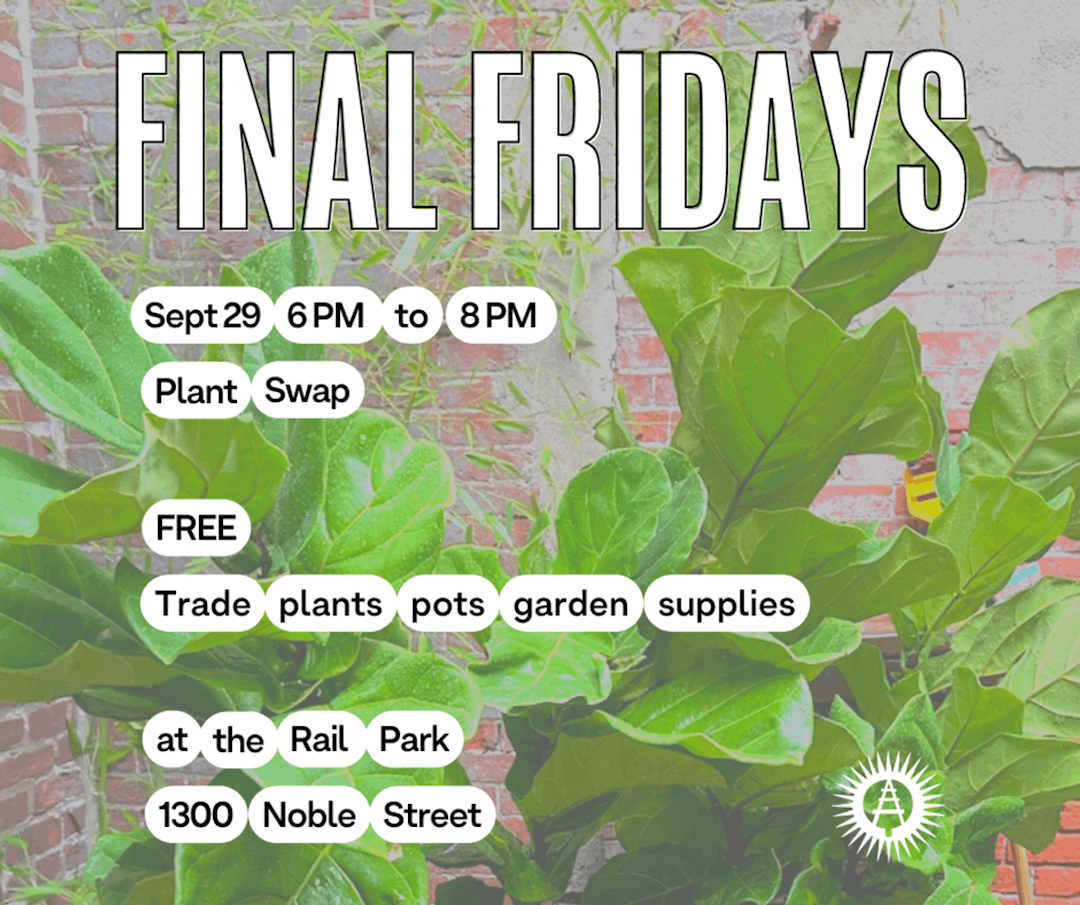 Know Before You Go:
The Rail Park has one ADA-accessible entrance on Noble Street. You can enter the Rail Park by ramp East of Broad on Noble Street, or by stairs on Callowhill Street between 11th and 12th St. The Callowhill entrance requires using stairs.
The Rail Park is completely outdoors with the tree cover only. We will provide canopies that will offer shade and relief from the sun while it's still out. We recommend dressing appropriately for the weather, with comfortable and protective clothing.
There are no restrooms at the Rail Park.
Masking is strongly encouraged within six feet of other people. We will have protective face masks and hand sanitizer available at the park.
There will be amplified sound during the films screening. Individuals with auditory sensitivity should come prepared with earplugs.
The staff and volunteers at this event will be speaking English.
We look forward to seeing you at the park!