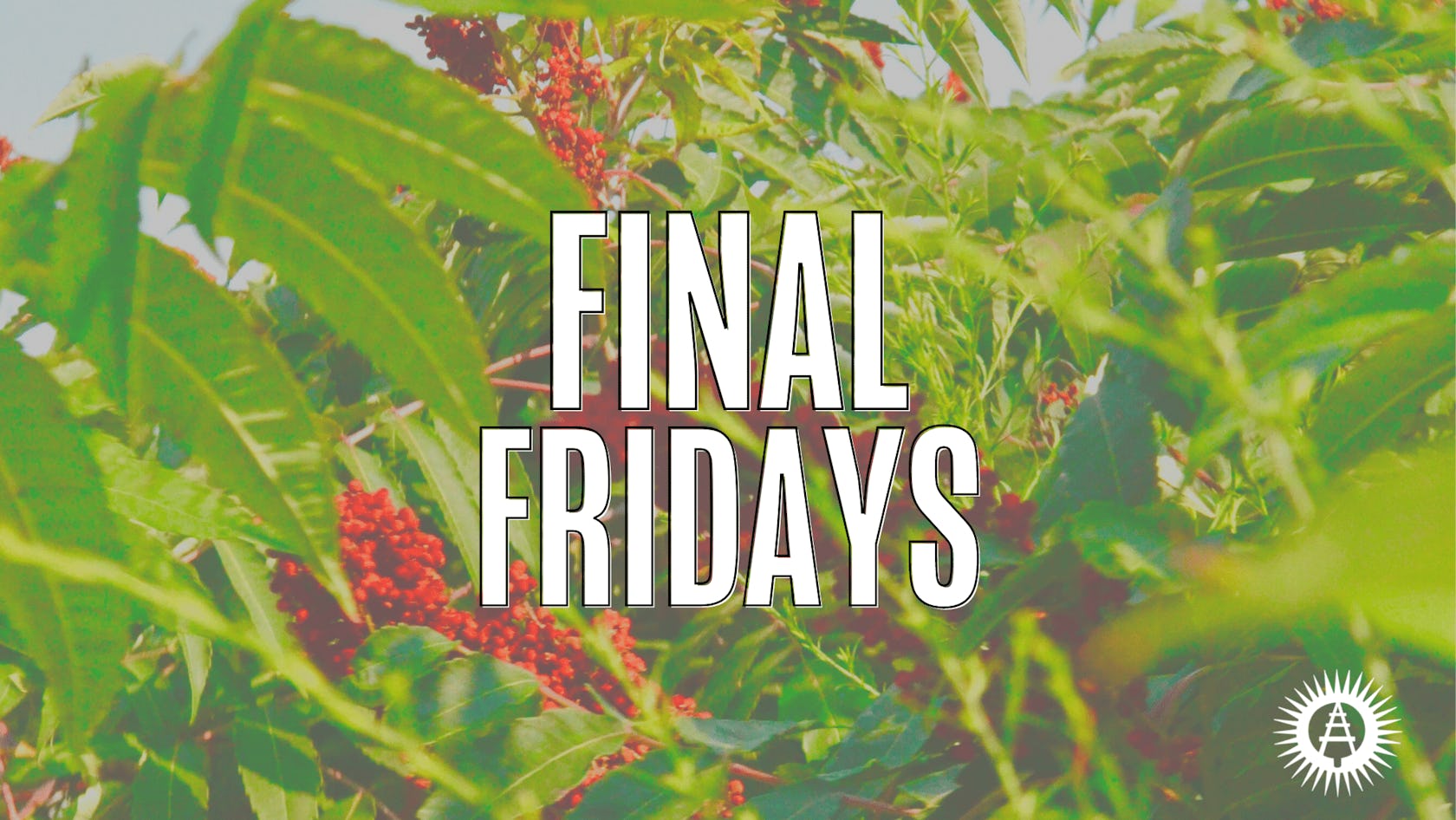 Past event
viernes, 30 de septiembre de 2022 @ 22:00 - 0:00
Final Friday: PAAFF Film Screenings
Gratis
Soak up the last bit of summer with us at the Rail Park during our September Final Friday event with Philadelphia Asian American Film Festival!
The films vary from 6 minutes to 20 minutes in length. From animated shorts to mini documentaries, there will be something for everyone to enjoy. Bring your own blanket or chair, maybe grab a pizza from Wood Street, and enjoy movies under the sky as the sun sets. We'll provide light refreshments. 
Check out the list of films: 
- EGG, directed by Li Wei Hsu: On a plastic formed island in the great Pacific ocean, a lonely man found and hatched a supermarket egg. This film has no dialogue.
- A Woman's Land, directed by Alina Peng and Charles Zhang: Karma has not seen a successful harvest in 10 years. Bhutan, despite being one the world's two carbon-negative countries, has been adversely impacted by climate change. A recent rise in global temperatures has led to an insufficient water supply, putting its farm-dependent culture at risk. Women, who make up the majority of the country's agricultural industry, are on the front lines when it comes to adaptation and solutioning. As many men leave rural Talo to pursue jobs in urban centers, the village women must bear the weight of tending to both fields and family. This documentary explores the stories of Karma and these communities of women who work together to overcome the water crisis plaguing their land. This film will be streaming in English with English subtitles.
- sống ở đây | to live here, directed by Melanie Ho: Exploring the intimacy of the mundane, this film focuses on the lives of Vietnamese shrimpers and elderly farmers in New Orleans, understanding the reverberations of the past, present in day to day labor. This film will be streaming in English with English subtitles.
- Hawaiian Soul, directed by ʻĀina Paikai: Based on the life of George Helm, the Hawaiian activist and musician takes it upon himself to persuade community elders of Maui to join in on the fight to end the bombing of Kaho'olawe, in his own unique approach. This film will be streaming in English.
- Praise Song for Oceania, directed by Justyn Ah Chong: Praise Song for Oceania is narrated by poet Craig Santos Perez as they craft a poem about the ecologies, histories, politics, economies, and cultures of the ocean. This film will be streaming in English.
Things to remember: 
There will be amplified sound during the films screening. Individuals with auditory sensitivity should come prepared with earplugs.
The staff and volunteers at this event will be speaking English.
Want to grab a drink after the event?
The Trestle Inn is offering Happy Hour prices until 8 PM, featuring a special Rail Park cocktail on the menu.
KNOW BEFORE YOU GO:
The Rail Park has one ADA-accessible entrance on Noble Street. You can enter the Rail Park by ramp East of Broad on Noble Street, or by stairs on Callowhill Street between 11th and 12th St. The Callowhill entrance requires using stairs. 
The Rail Park is completely outdoors with the tree cover only.  We will provide canopies that will offer shade and relief from the sun while it's still out. We recommend dressing appropriately for the weather, with comfortable and protective clothing.
There are no restrooms at the Rail Park.
Masking is strongly encouraged within six feet of other people. We will have protective face masks and hand sanitizer available at the park. 
Please refer to our full Know Before you Go Guide for more information about how to navigate the park safely and comfortably.  
We look forward to seeing you at the park!