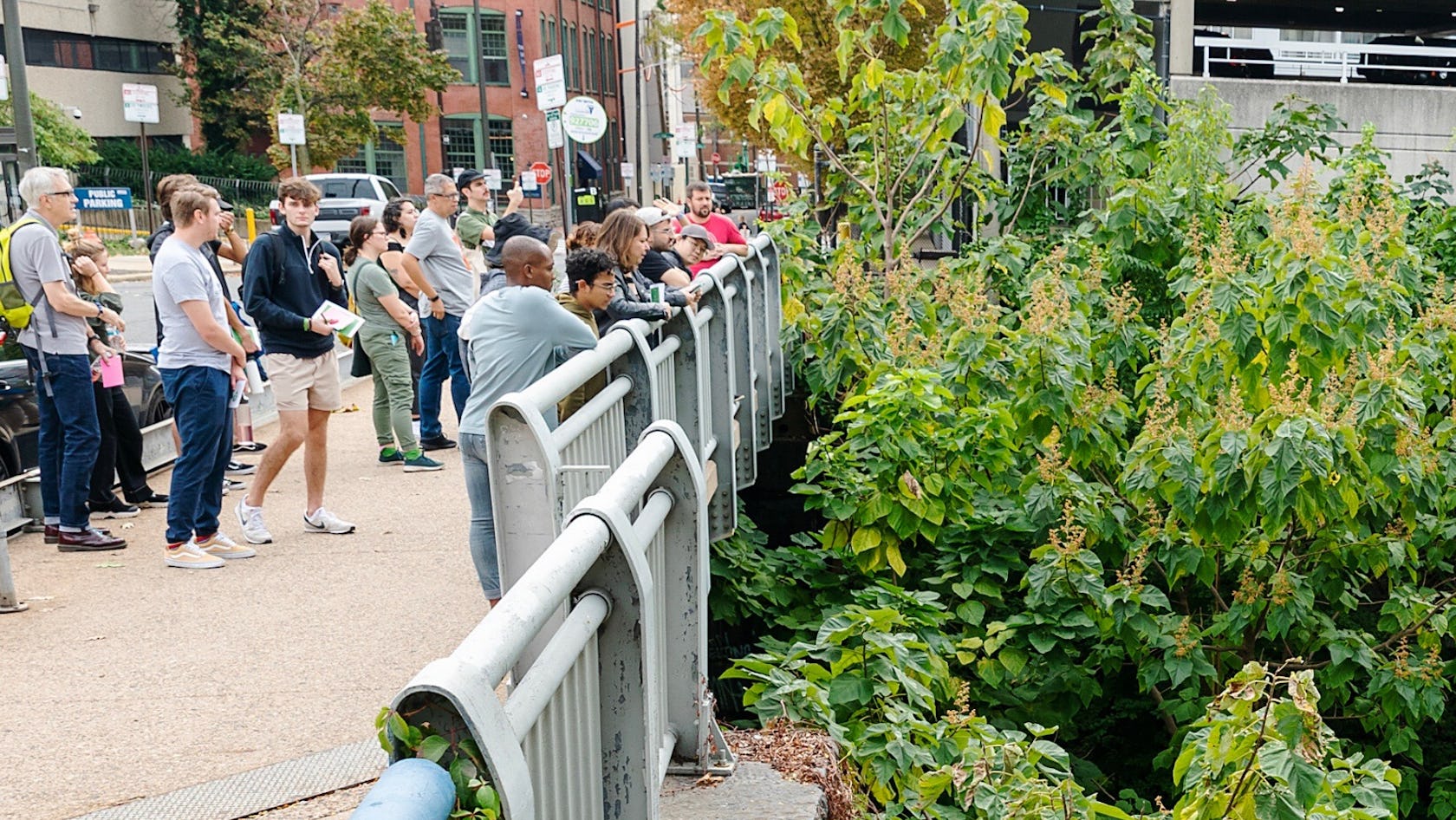 Past event
sábado, 17 de septiembre de 2022 @ 14:00 - 16:00
Three Mile Vision Tour
Gratis
On this tour, you'll learn about the history and ecology of the Rail Park, and its potential to become a greenway connecting 10+ Philly neighborhoods and thousands of residents.
Each tour begins at 10 AM and will last approximately 2 hours. Please note that this is a linear walking tour, extending 2 miles. Please plan to walk about 3.5-4 miles round trip.
We will begin at the corner of 27th and Pennsylvania Streets, and end at Phase One around 12th and Callowhill Streets.
Registration is limited to 20 participants. There is a $15-20 suggested donation per person. Your donation will go directly towards supporting Phase One of the Rail Park and planning for future growth!
Discover this incredible, historic space that traverses through the heart of Philadelphia! Reserve your spot today.
We also offer private tours! If you are interested in scheduling a private group tour (minimum 10 people), please reach out to us at friends@therailpark.org