Support the Heineken Cities Project
Join the National Trust for Historic Preservation, in collaboration with Heineken USA and the Friends of the Rail Park, as we pitch in to help transform three miles of forgotten railroad tracks into a one-of-a-kind public space.
So far, the construction team has begun critical repairs to the bridge structures. They've also removed the old soil that was tainted by years of engines running over the tracks and replaced it with clean, healthy earth. Now, the Friends of the Rail Park needs your support to help finish the work that makes a great park flourish—beautiful trees, inviting benches, and winding pathways. They even have plans to restore an abandoned Reading Railroad dining car into a welcome center for the entire park.
Support the Indiegogo Campaign
With your generous backing, we'll make sure the Rail Park gets off to a strong start. Plus, when you contribute to our campaign, you'll have the chance to claim some awesome perks in return, including two tickets to the "Bruno Mars: 24K Magic World Tour," cool T-shirts, and even an exclusive illustration of the Rail Park in all its glory.*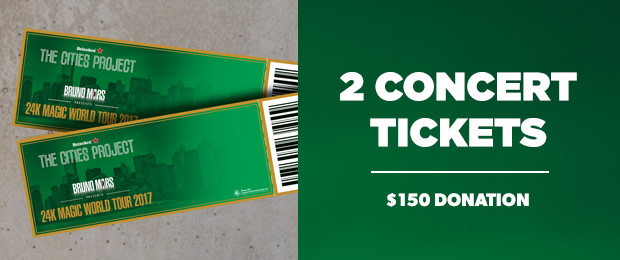 Click here to contribute and get two tickets to see Bruno Mars live in a city near you.*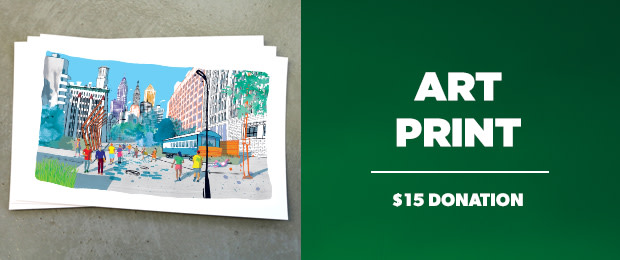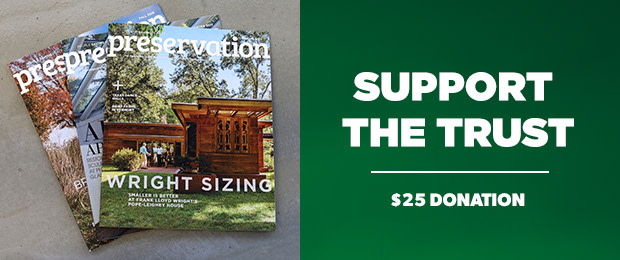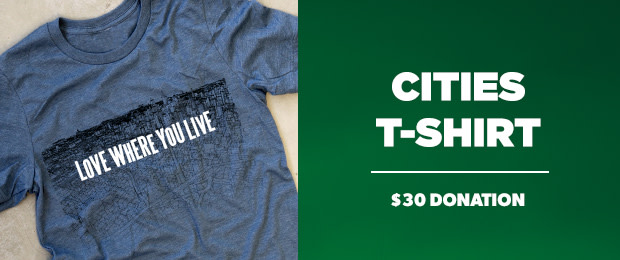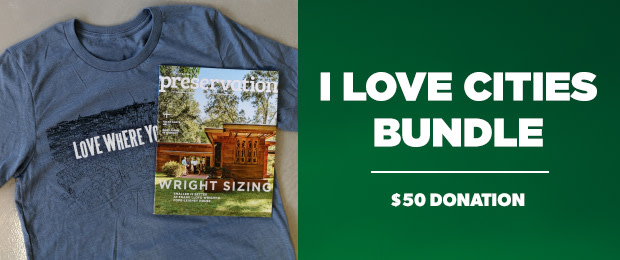 NEW BUNDLE! Show your city love with our T-shirt AND a magazine subscription!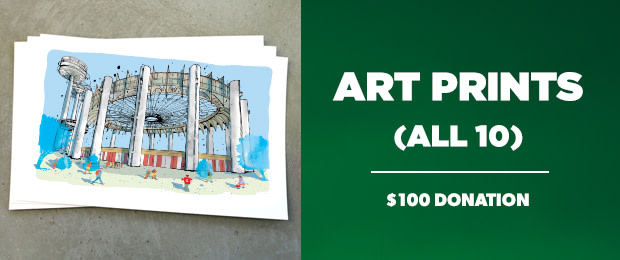 NEW BUNDLE! Claim ALL TEN of our amazing Cities Project art prints!
The biggest perk of all, however, is the satisfaction you'll get from helping us transform the Rail Park from forgotten tracks into an open space bursting with life.
Join us, and together we'll help launch Philadelphia's next amazing park.
Remember— click here to contribute and get two tickets to see Bruno Mars live in a city near you

How do I redeem my pair of Bruno Mars tickets?
After completing payment through enterprise.indiegogo.com/HeinekenCities, you will receive two emails: 1) a receipt from Indiegogo.com confirming your $150 transaction, and 2) an email within 24 hours with instructions for ticket redemption.
If you do not receive redemption information within 24 hours, please email [email protected].
Is there a number I can call to get my tickets?
You will receive an email within 24 hours of your transaction with instructions for redemption. Please email [email protected] with any questions.
When can I expect to receive my tickets?
Allow up to three weeks to receive the tickets at the address you provided on your payment.
If you have questions about how to redeem your tickets, please email [email protected].
About The Projects
What is the National Trust for Historic Preservation?
The National Trust for Historic Preservation, a privately funded nonprofit organization, works to save America's historic places. We are the cause that inspires Americans to save the places where history happened. The cause that connects us to our diverse pasts, weaving a multi-cultural nation together. The cause that transforms communities from places where we live into places that we love. As the leading voice for preservation, we are the cause for people saving places.
Our mission is to protect significant places representing our diverse cultural experience by taking direct action and inspiring broad public support.
Where is my donation going?
More than 90% of all funds raised will support the cities' projects and the National Trust's ongoing work to save historic places in Philadelphia and around the country. Up to 10% will cover Indiegogo costs and processing fees, as described in Indiegogo's Terms and Conditions.
Tell me more about the art prints. Who is the artist?
Carlo Stanga is an Italian artist based in Berlin who has received many awards for his illustrations, both in America and abroad. He works with various companies, including Nestle and the New York MTA. He champions a style that combines architecture and illustration, making him the perfect artist to design the prints for this campaign. Learn more about him here.
When will I get my perk (non-ticket)?
Perks will be delivered later this summer (July/August).
Can I visit the project site?
Sadly, no, but soon it will be a wonderful green park filled with activities for everyone to enjoy.
When will the project be complete?
Saving places takes time! But with your generous support, we hope to get the Rail Park project completed as soon as possible.
How do I get support for my project? Or can I submit a project for consideration?
We at the National Trust are always interested in hearing about what is important to you. Although we may not be able to save it immediately, you can always contact your state's historic preservation office and see how you can get started on the road to preservation!
Is the National Trust involved in other restoration projects?
Yes! We're the country's leading advocate for saving historic places. As such, we're on the ground in communities across the nation. Visit our website to explore other historic places that we are trying to save like the Philadelphia Rail Park.
Media Inquiries:
For further media inquiries about these projects, check out our Press Center.
My question wasn't answered above. Who can I contact?
First, please see the full FAQ for the Cities Project.
If you have questions about the projects or how to claim perks other than tickets, please email [email protected].
If you have questions about how to redeem your tickets, please email  [email protected].
If you have questions about the Cities Project, please email  [email protected].

*TICKET DISCLAIMER: Individuals that contribute $150 to one of the partner projects through the Heineken Cities promotional program will receive two (2) upper level tickets to the concert chosen at the time the contribution is made. Tickets are available on a first come, first serve basis and may run out before you complete the checkout process. HEINEKEN®, Indiegogo, and the National Trust for Historic Preservation are not responsible for system or human error. Must be 21+ to participate. See full program Terms and Conditions and our FAQ for details.