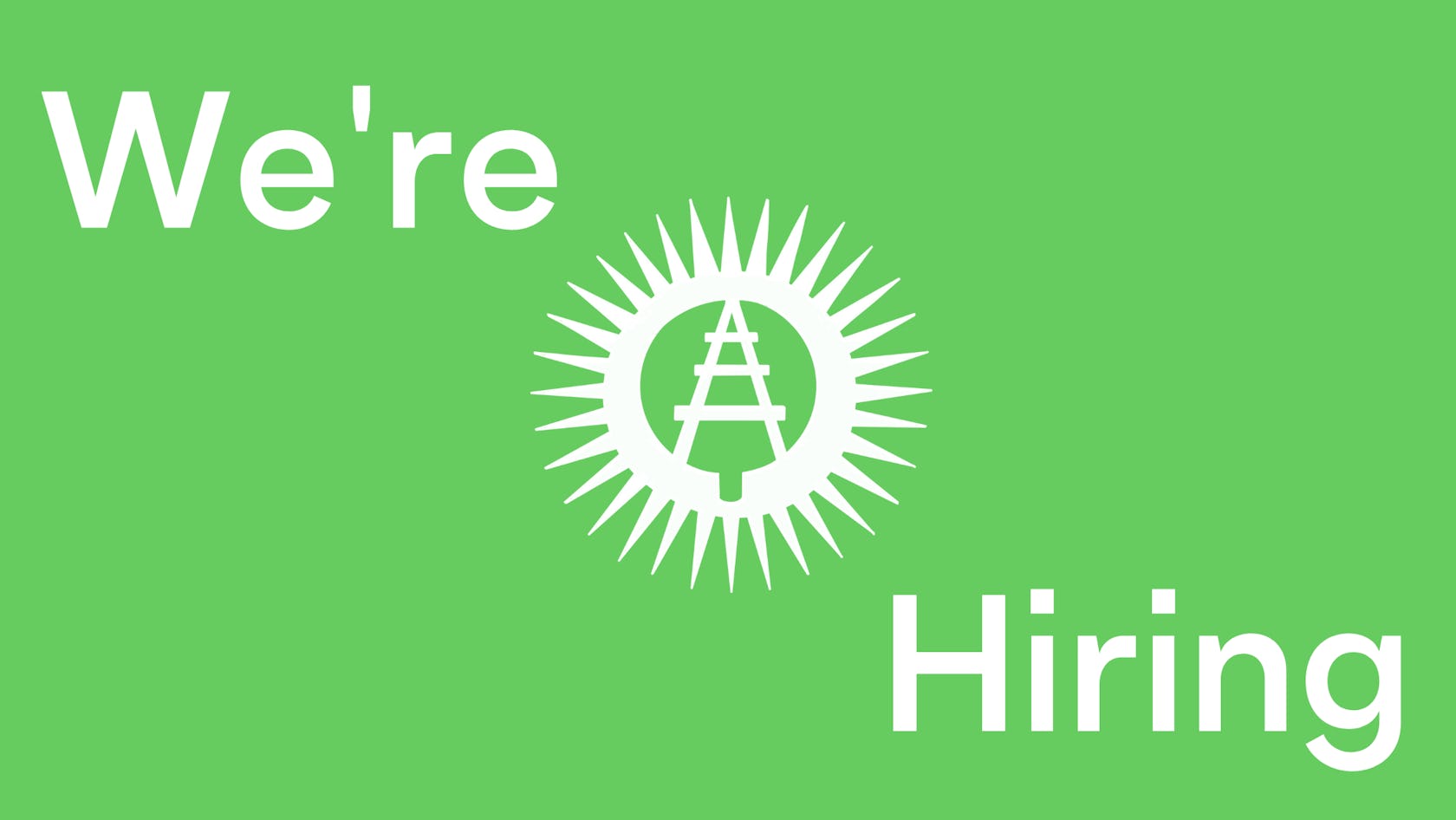 Sunday, March 19, 2023
We're Hiring: AmeriCorps PHENND Fellow - Community Development VISTA
Be part of a once-in-a-generation opportunity! Benefit communities along Philadelphia's Rail Park. 
Friends of the Rail Park (FRP)– the organization dedicated to bringing the Rail Park to life– is on a mission to build bold, transformative, and inclusive public space that connects Philadelphia's residents and visitors to the city and each other. Phase One of the Rail Park is currently open to the public and located between Philadelphia's Chinatown and Callowhill neighborhoods. Friends of the Rail Park is charged with activating and managing Phase One of the Rail Park and planning for future development. We are committed to equitable development as we expand through ten Philadelphia neighborhoods. 
Our work will be guided by a multi-year, resident-led development planning process called the Equitable Development Agenda. This process will leverage an estimated $200 million investment in the Rail Park for public good. Not only will the investment yield public access to world-class park space, it will also seed resources for economic, cultural, environmental, and health benefits in adjacent neighborhoods. The FRP team collaborates to create dynamic, inclusive opportunities for community engagement. These opportunities include public events, walking tours of Phase one and future sections, and partnering with neighboring community organizations to support their community's goals. 
The Rail Park is a once-in-a-generation opportunity for Philadelphia to collectively design and activate a world class park that will increase connectivity, celebrate local cultures, and provide much needed green space. However, the continued development of the Rail Park has the potential to rapidly increase property values and taxes, exacerbating issues of physical, economic, and cultural displacement. The PHENND VISTA Fellow will join the FRP team in pursuing equitable development strategies for increasing community wellbeing and mitigating harm.
Essential Duties & Responsibilities
The Fellow's primary focus will be managing a tour program in which residents are trained to provide tours of the Rail Park. The program enables residents to tell their own communities' stories and is a pilot program for FRP's economic development agenda. The program was piloted in early 2023, future iterations should provide economic opportunities to low income residents in adjacent neighborhoods. The Fellow will manage all aspects of the program including: fostering community partnerships, updating training curriculum, developing a marketing strategy, providing ongoing support to tour leaders, and creating a program evaluation mechanism.
The Fellow will also work closely with the rest of the FRP team to expand a foundation for community engagement, economic development, and inclusive planning to propel us towards our 3 Mile Vision. This may include planning or participating in public events, coordinating volunteers, and researching economic impact opportunities for future phases.
Qualifications 
This position is part of the AmeriCorps PHENND Fellows Program
Some college
Ability to work full time
The following skill sets and areas of knowledge are considered beneficial: Community Development, Community Organizing, Communications, Team Work, Education, Public Speaking, Project Management, Community Organizing, Tours, History, Culture, Art, Economic Development, Marketing, Sustainability, Preservation, Design, Workforce Development, Volunteer Management, Facilitation, Google Suite, Adobe Creative Suite, GIS
Mandarin and Spanish proficiency a plus
Reports to: Executive Director
Compensation and Benefits: See AmeriCorps PHENND Fellow Program Benefits.
To Apply
Apply through the AmeriCorps website posting for Community Development VISTA.
Full Link: https://my.americorps.gov/mp/listing/viewListing.do?fromSearch=true&id=117035 
Applications will be reviewed on a rolling basis.  
No phone calls or emails, please.
About Friends of the Rail Park
Friends of the Rail Park is the 501c3 organization on a mission to build bold, transformative and inclusive public space that connects Philadelphia's residents and visitors to the city and each other. For more information, please visit therailpark.org
Friends of the Rail Park is an Equal Opportunity Employer and having a diverse staff is a fundamental principle, where employment and promotional opportunities are based upon individual capabilities and qualifications without regard to race, color, religion, gender, pregnancy, sexual orientation/affectional preference, age, national origin, marital status, citizenship, disability, veteran status or any other protected characteristic as established under law.